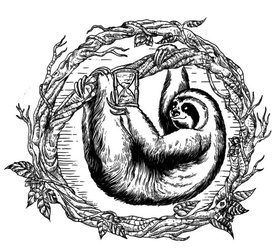 TEMPÉRATURE DE SERVICE

10° - 12°
DESCRIPTION
Cerbero green label is an old beer aged for a year in nocino barrels of the Santa Chiara farm (Castelvetro).
The malty tones - cookie and light toast - intermingle with the flavors of the nocino: hazelnut, hull liqueur, spices. The aromatic bouquet is enriched by wild notes of brettanomyces (leather) and oxidative depths, according to the historical interpretation of the style.
Cerbero is a meditative drink, with a silky smoothness and pleasant warmth in the throat, softened in the mouth by a slight acidity of Morello cherry. An evolving product destined to age.
INGREDIENTS
eau
malt d'ORGE
houblons
LEVURE
HOUBLONS:
LEVURE:
BRASSERIE
CA' short for "Casa", House. Our cellar, the magical place where resident yeasts and
bacteria turn beer wort into Italian Wild Ales with a unique and unmistakable character.
BRADO has two different roots: Bradùs, a greek word for SLOW, as our beers
requires time and patience to be ready. Brado in italian means WILD, used for those
animals who live their life in the wilderness, as our yeasts do!
Découvrir la brasserie