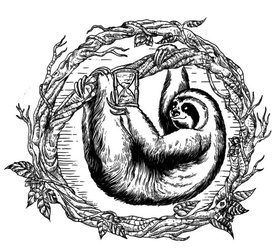 TEMPÉRATURE DE SERVICE

7° - 12°
Invernomuto
37.5cl
6.8%
Saison (Farmhouse Ale)
DESCRIPTION
Invernomuto is a Farmhouse Ale obtained by blending the beer Piè Veloce Brux with the Old Season Nessun Dorma.
It takes its name from one of the main characters in Neuromancer, a novel by author William Gibson and a manifesto of the cyberpunk genre. It is an evocative, visionary and futuristic time travel, characteristics that also seem to correspond to our project.
The maturation of this farmhouse beer - from 5 to 8 months depending on when the two souls of the mixture reach the desired harmony - takes place in selected vats from time to time inside our cellar (originally inside a single barrel that in the past housed Nebbiolo wine).
The result is a rustic, nuanced beer in which white fruit notes mingle with pungent, wild components such as cellar and leather. On the palate, a sweet cereal entry gives way to a spicy presence and a slight lactic freshness.
Invernomuto is a smooth and balanced drink, enhanced by its complexity. The varied fermentation environment makes it a beer in constant evolution and suitable for aging.
INGREDIENTS
eau
malt d'ORGE
houblons
LEVURE
HOUBLONS:
LEVURE:
BRASSERIE
CA' short for "Casa", House. Our cellar, the magical place where resident yeasts and
bacteria turn beer wort into Italian Wild Ales with a unique and unmistakable character.
BRADO has two different roots: Bradùs, a greek word for SLOW, as our beers
requires time and patience to be ready. Brado in italian means WILD, used for those
animals who live their life in the wilderness, as our yeasts do!
Découvrir la brasserie