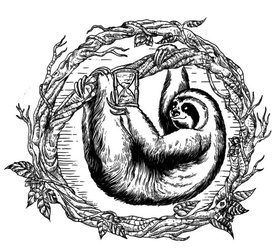 TEMPÉRATURE DE SERVICE

7° - 12°
DESCRIPTION
The wort of Piè Veloce Lambicus is elaborated with an important percentage of cereal substitutes (wheat and rye) and by a careful English hopping (both in bitterness and in aroma). Fermentation (carried out at the primary stage with Lambicus brettanomycetes) and maturation (about five months) take place directly in wood: mainly in large barrels (3,000 liters) that once contained wine. This stage is followed by further aging in bottles or barrels to allow the Brett to continue to express itself.
The use of the specific Brett Lambicus strain interacts with the chosen hopping, giving fruity tones of ripe apricot, citrus and earthy notes, as well as a delicate acidic presence and the intriguing funky components typical of brettanomyces (recognizable even in young beer, then invigorated with aging).
An accentuated dryness, a pleasant minerality and a delicate bitterness give the beer a great drinkability.
INGREDIENTS
eau
malt d'ORGE
houblons
LEVURE
malt de SEIGLE
BLÉ
HOUBLONS:
LEVURE:
BRASSERIE
CA' short for "Casa", House. Our cellar, the magical place where resident yeasts and
bacteria turn beer wort into Italian Wild Ales with a unique and unmistakable character.
BRADO has two different roots: Bradùs, a greek word for SLOW, as our beers
requires time and patience to be ready. Brado in italian means WILD, used for those
animals who live their life in the wilderness, as our yeasts do!
Découvrir la brasserie