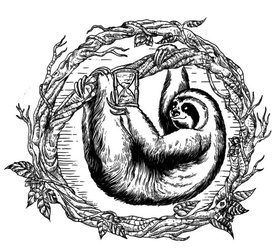 TEMPÉRATURE DE SERVICE

7° - 12°
Û Baccabianca
37.5cl
7.9%
Italian Grape Ale (IGA)
DESCRIPTION
Italian Grape ale spontaneously fermented with Grechetto Gentile grapes ("Pignoletto") of Gradizzolo (biodynamic winemaker from Monteveglio) and barrel aged for 6 months with Brettanomyces Lambicus and skin contact.
The name chosen for the entire Italian Grape Ale project is Û, which means grape in the Bolognese dialect, and it is divided into two limited edition beers: this one where white grapes have been used and its sister Û baccarossa.
The idea was clear from the start: work with natural winemakers whose wines we appreciate, who embrace the philosophy of indigenous yeasts (viscerally linked to a specific grape and a specific place) and who grow vineyards historically rooted in the territory.
Û baccabianca est un IGA avec 10% de raisins Grechetto Gentile destinés au Pignoletto par le vigneron biodynamique Gradizzolo. Le moût a été soumis à un environnement de fermentation spontanée des baies, ainsi qu'à un inoculum de brettanomyces, puis élevé pendant 6/7 mois en barriques avec les peaux en macération.
The result is an amber beer with floral aromas, ripe yellow fruit and elegant oxidative notes. The sinuous body is thickened by tannins and rounded by wood, while drinking is facilitated by an accentuated dryness.
An evolving product designed to age.
INGREDIENTS
eau
malt d'ORGE
houblons
LEVURE
moût de RAISIN Grechetto Gentile
HOUBLONS:
LEVURE:
BRASSERIE
CA' short for "Casa", House. Our cellar, the magical place where resident yeasts and
bacteria turn beer wort into Italian Wild Ales with a unique and unmistakable character.
BRADO has two different roots: Bradùs, a greek word for SLOW, as our beers
requires time and patience to be ready. Brado in italian means WILD, used for those
animals who live their life in the wilderness, as our yeasts do!
Découvrir la brasserie