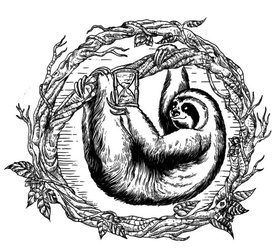 TEMPÉRATURE DE SERVICE

7° - 12°
DESCRIPTION
Sei Montagne (Six Mountains) is a wild ale with primary fermentation by Brettanomyces Lambicus, 5-7 months maturation in barrels with the microbial environment of the Brada winery and a cold infusion of Pu'er tea.
The name of this beer comes from the six famous tea mountains of the Yunnan province (China), where most of the Pu'er tea comes from, and of which the peacock - chosen as illustration on the label - is the symbol.
Pu'er - a variety of Chinese tea made by a microbial fermentation process of dried and rolled leaves - enhances the earthy, tannic notes of the beer, giving it depth.
Discreet acidity, coupled with a pleasant minerality, makes for easy drinking, while on the palate, freshness, body and chewiness alternate, with a hint of heat. The aroma offers ancient suggestions, including black tea, cellar, medicinal herbs and a fruity medlar.
INGREDIENTS
eau
malt d'ORGE
houblons
LEVURE
HOUBLONS:
LEVURE:
BRASSERIE
CA' short for "Casa", House. Our cellar, the magical place where resident yeasts and
bacteria turn beer wort into Italian Wild Ales with a unique and unmistakable character.
BRADO has two different roots: Bradùs, a greek word for SLOW, as our beers
requires time and patience to be ready. Brado in italian means WILD, used for those
animals who live their life in the wilderness, as our yeasts do!
Découvrir la brasserie